Bc. Alvaro Aznar, MBA
I teach in these courses: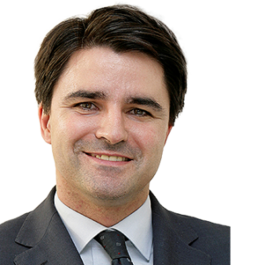 I TEACH IN THESE PROGRAMMES *
Bc. Alvaro Aznar, MBA
Mr. Aznar successfully finished his Bachelor degree in Business administration at Valencia University in 1996. Then he moved to Universidad Potificia Comillas-Icade, the faculty of Business Administration, where he graduated and received his MBA degree. In 2016 Mr. Aznar successfully finished his two-year Doctoral Core Research Methods Training (DCRMT) Programme at Cranfield University and in 2017 he started the development of his PhD. thesis.
In the professional sphere Mr. Aznar has worked as business controller and strategy director in multinational companies in the pharma, paper and industrial sectors for 10 years. From 2005 he has worked as strategic, business controller and organization & process consultant for multinational companies (Santander México, Mitsui Spain, Mazars Spain, etc.), national sectorial associations and more than 50 medium-size Spanish companies with international operations. Additionally, he assists many managers and directors in the development of their careers and projects with online personal consulting.
He currently works as strategy and organization & process management lecturer at CEMI and Universidad Europea de Madrid. Previously he lectured 8 years the same subjects at International School of Management (Germany).