Ing. Ondřej Lešetický, Ph.D.
I teach in these courses:
Historie vývoje zdravotnictví a úvod do HTA
Management informací ve zdravotnictví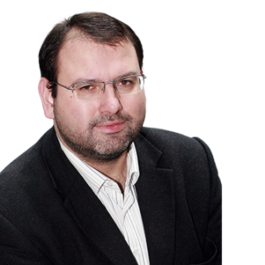 I TEACH IN THESE PROGRAMMES
Ing. Ondřej Lešetický, Ph.D.
Magisterské vzdělání získal na VŠE v Praze, nyní působí převážně na Institutu managementu zdravotnických služeb v Jindřichově Hradci a v rámci dalšího vzdělávání v doktorském studiu zpracovává na této škole disertační práci na téma "Procesní modely a měřítka kvality zdravotní péče". Absolvoval studijní pobyt v USA organizovaný American International Health Aliance věnovaný informačním a komunikačním technologiím v medicíně, přičemž tato stáž zahrnovala odborné semináře/přednášky na Stanford University, Oregon Health Science University a Cleveland Clinic Foundation. Dále absolvoval také studijní pobyt na School of Medicine, University of Nevada, Reno, USA, kde se specializoval na oblast zdravotnických informačních systémů. Podílí se na mezinárodním projektu HaS Passprt (hodnocení kvality zdravotních a sociálních služeb v ČR), působil také jako konzultant zdravotně-sociálního odboru KÚ JčK v Českých Budějovicích pro výběr integrovaného zdravotnického informačního systému nebo jako řešitel projektu Generic Training System for Officials of Territorial Self-governing Bodies (příprava multimediálních studijních textů pro zvláštní odbornou způsobilost, modul zdravotnictví).
Video