E-learning system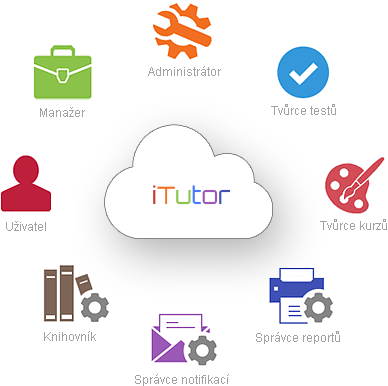 In summer 2017 Central European Management Institute started using the broadly used platform iTutor for their students. It became possible
thanks to the company Kontis, which is the biggest provider of e-learning systems in central Europe.
ITutor represents the cutting edge in its category. Due to its flexibility, reliability and accent on practical use it is used by a number of universities in the Czech Republic. It has over 600.000 registered licenses in the Czech Republic.
The development of the platform encorporates the needs of users and in a visually pleasant "package" it offers everything you might wish for when it comes to online education. Since the adaptation of design and functionality is a part of the implementation process, our Institute received a unique layout for our needs - an attractive education system without useless buttons, which grows with the needs of our students. The application is available on PCs, tablets, and smart phones.
You will find more information about this education platform on the pages of Kontis.

Try working in the system!
We prepared a trial version of the platform for you. You will find sample study materials and more information about the platform and our studies there.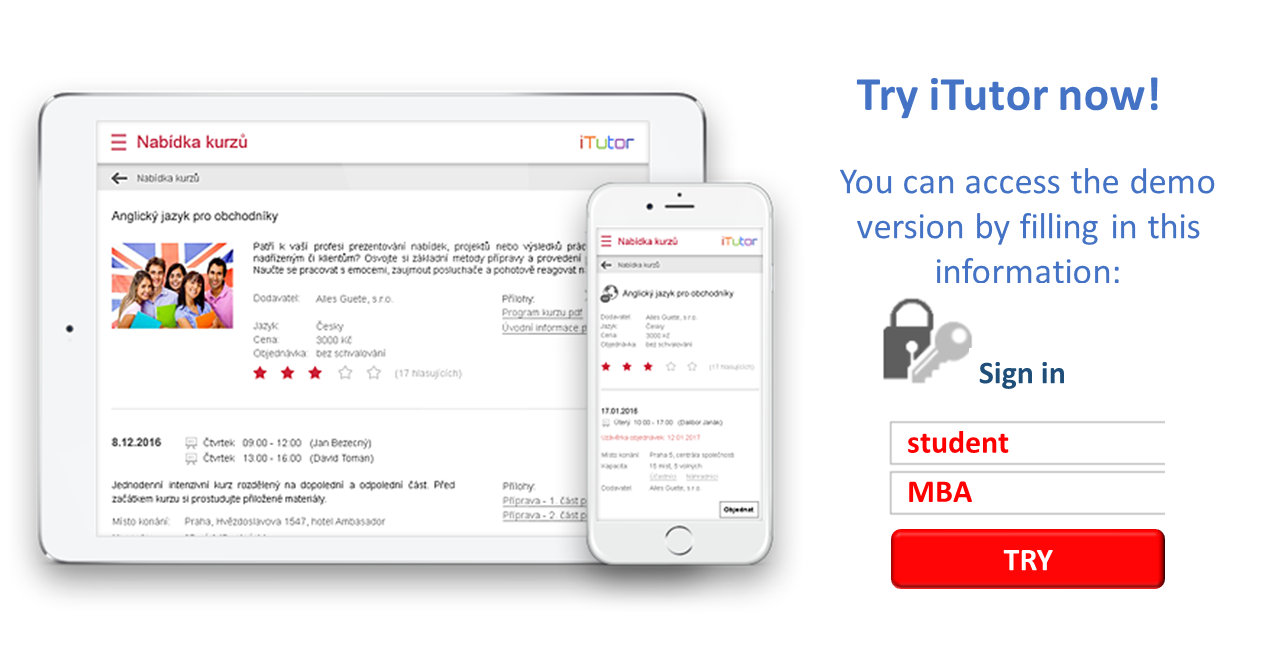 What does the e-learning system iTutor look like?