Testimonials and experience from MBA studies at CEMI
Our selected corporate and institutional clients
Personal references and experience of MBA and LLM graduates
Senior Pricing Consultant, Global Pricing Team

Studying at CEMI was an excellent investment in education in a form that allows flexibility. Thanks to the online form, it can be well combined with work and personal commitments.

Entrepreneur

"The legal part of the studies was very important to me - very precise and relevant to my daily business life."

Amsterdam University Manager at Career Development Center

"I was looking for a course that was flexible and I could combine with my work and family life. I had very good references about CEMI. The study fulfilled my expectations and has been extremely valuable to me in terms of introducing me to new subjects."

Enterprise IT architect at First Data Corporation

"I chose CEMI because of a combination of things, namely good references, availability, the fully online study programme, and the possibility to align this with my own schedule."

Bunker Trader at ARTE Bunkering GmbH

"The subjects we covered were very much focused on what I do. Strategic Planning and Intercultural Communication will be of particular importance to me in my future career. I definitely acquired new theoretical and practical knowledge."

IOS Senior Advisor

"One of the most important reasons for studying with CEMI was that it allowed me to study online. The lecturers were great because they came from different countries, so therefore had different cultural backgrounds, which was extremely interesting."

Sector sales manager at Candy Hoover CZ

"I decided to study for CEMI because it is available as a sophisticated e-learning system that allowed me to combine my busy work program with my studies."

Partner and tax adviser at HLB Proxy

"I was very much surprised by CEMI lecturers. I enjoyed being tough, they were still online, trying to support me and motivate me, and especially I liked their international approach. "

Business Director at BIVŠ, a.s.

"The lecturers were great, they are people in real practice, they had an experience they can give us and that is not in books, but interesting and exciting experiences."

Customer Service - ArcelorMittal Tubular Products Ostrava a.s.

"The international lecturers from various disciplines, their conception of given issues and subsequent application to everyday practice taught me to be a better and more efficient member of a large working team."

Commercial Director - Business Lease Slovakia, s. r. o.

"I see the greatest benefit of my study in my diploma thesis that I devoted myself to setting a strategy for the next two years for the company I am currently working on."
Our students in numbers
MBA studies with us are not limited by age or place of residence. Take a look at various statistical data about our students, summarized in graphs below.
Do you know...
92 % of our graduates state that,thanks to their MBA degree, they moved one or more positions higher in their company hierarchy or received a different job offer. 29 % of graduates even say that, thanks to gained knowledge, they decided to start their own business..
33 % of graduates who have their own business state that, thanks to their MBA studies at CEMI, they got new incentives and broadened their horizons necessary for business expansion or gained a rich spectrum of knowledge that enables them to manage their business more effectively and progressively. Graduates appreciate getting a current viewpoint and a better overview of contemporary trends and news in entrepreneurship.
36 % of graduatesgot a better position in the company hierarchy immediately after graduation! Within 1 year a better job position was attained by 90 % of graduates.
75 % of CEMI graduates state that getting an MBA degree helped them reach a higher financial evaluation by 10 — 30 %, or they received a different benefit.
26 % high-school graduates
74 % university graduates
Investing in MBA studies pays off. 60 % of graduates got it back within two years of graduating. 45 % of them got their tuition expense back within one year!
Graduates mostly appreciate the benefit and practical use of gained knowledge. This is mentioned by 64 % of respondents. 40 % of graduates value newly gained professional and personal contacts and 44 % feel a competitive advantage on the job market. 25 % of graduates believe that they solved a specific problem or situation in their company thanks to their diploma thesis or that they used the conclusions further in their job. Everyone stated at least one benefit which proves that graduates appreciate not only receiving an MBA degree but other applicable advantages in their career as well.
Ages of our students
19%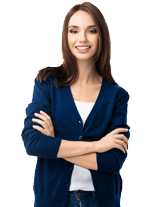 Under 30 years
34%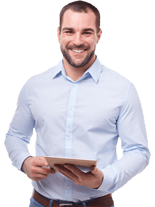 31 - 40 years
34%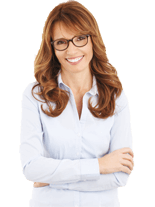 41 - 50 years
12%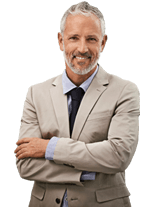 51 - 60 years
1%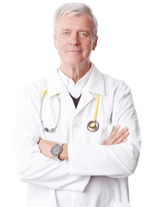 Over 60 years
Who are our students
Middle and higher management — 69 %
Directors and business owners — 57 %
Managers — 43 %
Specialists — 31 %
Specialists - business / marketing — 29 %
Doctors and businessmen in health care — 18 %
Lawyers — 16 %
Specialists - economics — 13 %
Specialists - assistants — 11 %
Mayors and specialists in public administration — 7 %
Specialists - safety services — 6 %