Joelle Bhullar, MBA
I teach in these courses: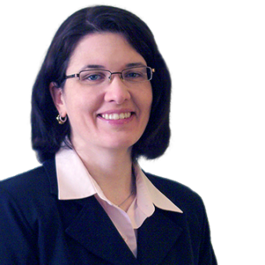 I TEACH IN THESE PROGRAMMES *
Joelle Bhullar, MBA
Ms. Bhullar achieved her MBA degree at the University of Wisconsin Eau Claire, faculty of Business. She also attended the Milwaukee Institute of Art and Design, faculty of Fine Arts, and finished with a BFA degree in 2002. Since 2008 Ms. Bhullar has utilized assessment tools to evaluate program quality and make modifications to increase effectiveness of daily operations.
As an Art Director, Mrs. Bhullar is also scoring! Did you know that she developed an in-house graphic design department for a local non-profit organization that created advertisements which increased published advertising by 50%? She has experience in distance learning using online learning platforms such as Microsoft Blackboard and D2L and creating interactive and collaborative educational experiences. Currently, Ms. Bhullar is working on developing market strategies for a retail organization to maximize profitability through analysis of trends, elasticity, and competitor data.
"I thoroughly enjoy working with CEMI staff and interacting with my students. I look forward to helping each student reach their full potential and achieve their academic goals."