Ing. Alena Pokorná, MBA
Senior Pricing Consultant, Global Pricing Team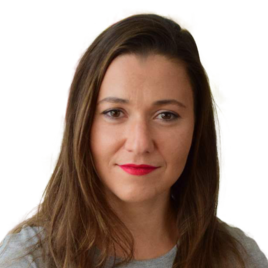 Programme graduate
2019 / 2020
It was very beneficial that CEMI operatively adapted to the situation around quarantine and restrictions related to Covid-19 and the defense took place online in the form of a videoconference.
Mrs. Matoušková, the lecturer, surprised me with a number of questions that would certainly not be answered by anyone who would not process Diploma thesis himself.
After two successfully completed fields at state universities, this is my first experience with paid study and I evaluate it very positively.
I chose the field of Global Business Leadership for a very interesting composition of subjects taught entirely in English. The combination of theoretical and practical knowledge and the possibility of consultations with lecturers from all over the world was very enriching. In addition to professional knowledge, I also expanded the overall overview, which is useful not only in my work but also in my personal life.
The study department and the lecturers were always very helpful and it was not a problem to agree on anything. When the spring quarantine and restrictions came, they suggested that I use my time to submit and defend my diploma thesis in advance. I took advantage of the offer and thanks to that I already had a summer off.
Studying at CEMI was an excellent investment in education in a form that allows flexibility. Thanks to the online form, it can be well combined with work and personal commitments.