Ing. Jan Šuráň, MBA
Enterprise IT architect at First Data Corporation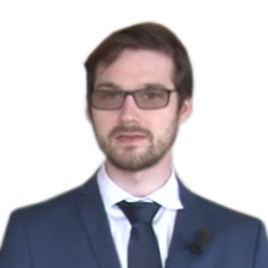 Programme graduate
2018 / 2019
"I choose CEMI because of combination of availability, of possibility to study completely online, so I was able to align with my schedule, and also for a good reference."
Video
CEMI Graduates
"I chose CEMI because of a combination of things, namely good references, availability, the fully online study programme, and the possibility to align this with my own schedule."
Ing. Jan Šuráň, MBA ,Enterprise IT architect at First Data Corporation
Programme graduate
2018 / 2019
"I was looking for a course that was flexible and I could combine with my work and family life. I had very good references about CEMI. The study fulfilled my expectations and has been extremely valuable to me in terms of introducing me to new subjects."
Bc. Kristina Stipovič, MBA ,Amsterdam University Manager at Career Development Center
Programme graduate
2018 / 2019
"I decided to study for CEMI because it is available as a sophisticated e-learning system that allowed me to combine my busy work program with my studies."
Bc. Jiří Rada, MBA ,Sector sales manager at Candy Hoover CZ
Programme graduate
2016 / 2017