Ing. Lucia Čišková, MBA
Commercial Director - Business Lease Slovakia, s. r. o.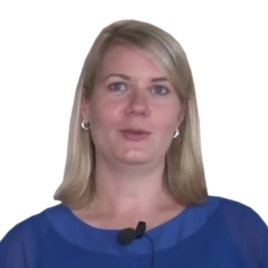 Programme graduate
2015 / 2016
I chose to study at CEMI especially for three reasons. The first one, I really liked the programme Marketing Management and International Business in English. The second reason was that it was possible to study online and you didn´t need to travel anywhere. And the third reason was a reasonable price. I was completely satisfied with the possibility to study online because I am very busy at work and I don´t have time to travel. CEMI has a very good system, platform, where we had all study materials and it was very comfortable to study from home. I even devoted the other subjects to be beneficial for my current job. I would definitely recommend CEMI to my friends and colleagues, I consider this experience very helpful in my job!
Video