Ing. Mgr. Vladimíra Babjaková, MBA
Business Director at BIVŠ, a.s.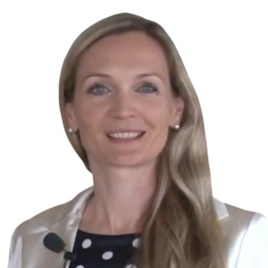 Programme graduate
2016 / 2017
The essential subjects that were key to me, why I chose the specific programme were all subjects focused on strategy, marketing and management.I was pleasantly surprised that the programme was enriched with the study subjects which are indirectly connected in my specialization which is marketing and management strategy and they are focused on international communication, psychology etc. The tutors were absolutely amazing. I could feel that they were professionals with experience. They were teaching us no theory from books, but theirs very stimullating experiences. I think all of the tutors were very qualified.. I think it pushed me forward in the area of strategic management and controlling. I would definitely recommend my friends and colleagues to go to study.
Video